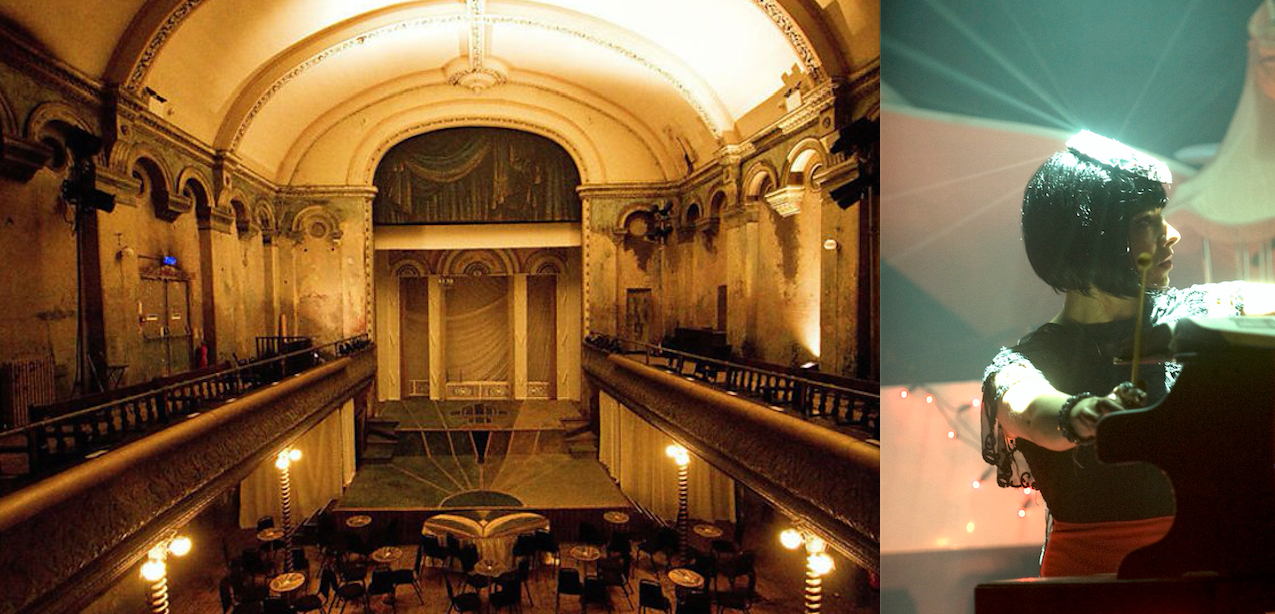 BREL - London premiere at Wilton's Music Hall this November!
This November Camille will be presenting the London premiere of her critically acclaimed concert celebrating the music of her hero Jaques Brel. She will be performing for six nights only at the beautiful Wilton's Music Hall – the most important surviving music hall in England and a venue she has always wanted to perform at.
 For ticket links visit the TOUR section of the site.
 'Too many people are now singing Brel, it's almost a cliché, only Camille O'Sullivan does it originally and brilliantly. She is the Brel Queen' Marc Almond
 In this very special show she will sing the songs of one of her greatest inspirations, Jacques Brel, the master of emotional storytelling in song. Camille says "Brel is the reason I'm a singer today – I essentially ended my career as an architect to become a performer after falling in love with singing his music."
 ''a masterclass in living a lyric - mesmerising' ***** - Mail on Sunday
 'she lets that emotion flood out in an electrifying and impassioned wave, leaving a stunned audience in the wake of a powerhouse performance'. ***** - Edinburgh Spotlight
 'Brel's lyrical masterpieces and all the worlds they conjure almost seem as if they were written for O'Sullivan, the Irish Piaf and Patti Smith hybrid who grants them life'. **** - Fest
 'Powerful, unique, and a little bit mad, O'Sullivan's genuine passion for the music and its narrative is contagious'. **** - Edinburgh Festivals Magazine
 'Camille leads us through humour, poignancy, anger and despair. She is a magnificent artist of song, as Brel was, and their pairing is a heavenly marriage of the infernal in human nature'. - This is Cabaret
Posted 25 October, 2016