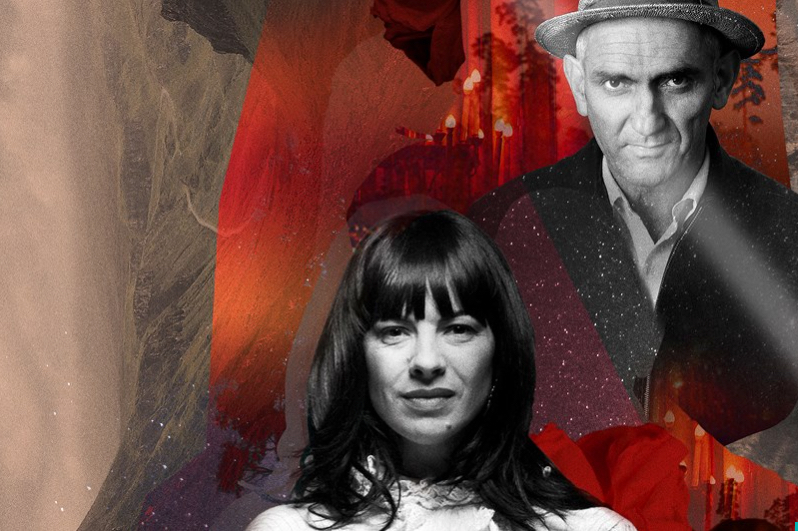 Ancient Rain - Australia.
Camille premieres a new show Ancient Rain as part of the Dublin Theatre Festival, at The Olympia Theatre on the 29th September. She will perform alongside Australian singer-songwriter Paul Kelly and her long-time collaborator Feargal Murray. The Show will then tour to Australia as part of Melbourne International Festival and also appear in Wollongong and Canberra. While she is in Melbourne Camille will also perform some solo concerts. Details and ticket links can be found on the TOUR section of the site. 
ANCIENT RAIN:
Magnetic Irish chanteuse, Camille O'Sullivan, and iconic Australian singer-songwriter, Paul Kelly, perform in this evocative new music theatre work, at The Olympia Theatre on Thursday 29th September. They are joined by O'Sullivan's long-time collaborator, songwriter, and pianist,  Feargal Murray.
Inspired by the works of W.B. Yeats and other great Irish poets, Ancient Rain combines the spoken word with a  song-cycle of new compositions. Kelly and O'Sullivan,  both mesmerising performers, inhabit a range of diverse  characters as they reveal a tapestry of themes, from the cost  of love and the price of independence to the inadequacy of faith and the power of forgiveness.
Ancient Rain sees O'Sullivan's majestic vocal command unite with Kelly's understated yet evocative lyricism here in the  service of stories of love, loss and redemption.
Posted 14 September, 2016