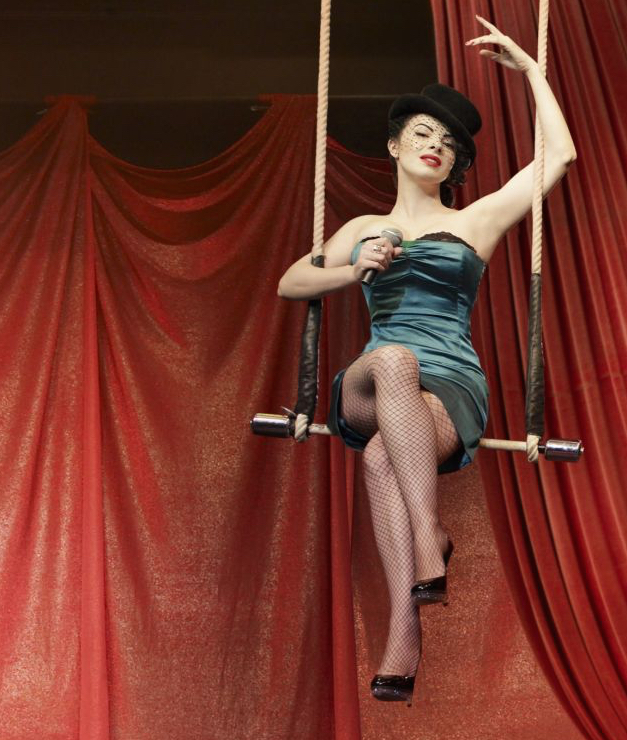 Camille returns to La Soiree!
Camille is thrilled to announce that she will be returning to the Olivier award-winning La Soiree this Christmas to perform in the show which catapulted her on her meteoric rise to stardom. Camille will appear in various dates as part of the run at the South Bank in London this December and January.
La Soirée and O'Sullivan's shared history goes back right to the start of the show's inception at the Edinburgh Festival 2004 when O'Sullivan was among the motley crew of troubadours and cabaret dreamers who set the Fringe on fire. In the eleven years since both O'Sullivan and La Soirée have toured the world, performing at iconic venues, picking up awards and critical acclaim along the way, but always with the spit and sawdust of the carnival world pumping through their veins. It is with a special brand of excitement that both return to the intimate, in-the-round setting of the Spiegeltent, to the venue where it all began, alongside many friends from the original 2004 show as well as new members of the dysfunctional family.
Following her return performances in La Soiree Camille will perform a career spanning solo show at The Roundhouse, London on the 31st January. More details of all dates and ticket links can be found on the TOUR page of the site.
Posted 15 December, 2015