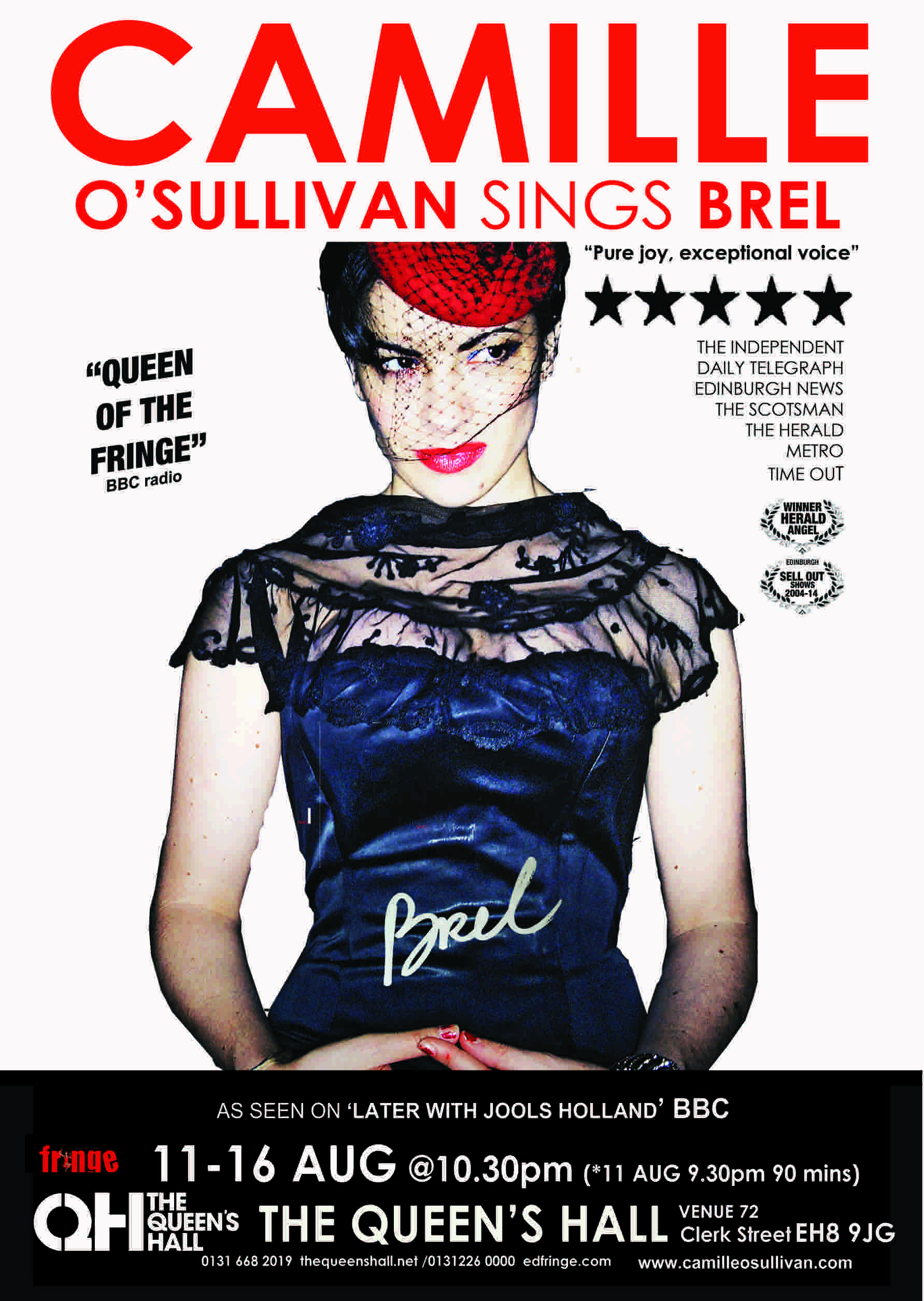 EDINBURGH, CAMILLE SINGS BREL OPENS TONIGHT.
Camille's show of songs by her hero Jaques Brel opens tonight and runs for six nights only at the Queens Hall in Edinburgh.
Camille says "Brel is the reason I'm a singer today – I essentially ended my career as an Architect to become a performer after falling in love with first singing his music."
Here is what Marc Almond said about Camille performing Brel:
'The chanson singers are storytellers, almost actors. Some people do it really well, like the way Camille O'Sullivan does Brel'. '
"Too many people are now singing Brel, it's almost a cliché, only Camille O'Sullivan does it originally and brilliantly. She is the Brel Queen"
Info and ticket links can be found on the TOUR section of the site.
Posted 11 August, 2015