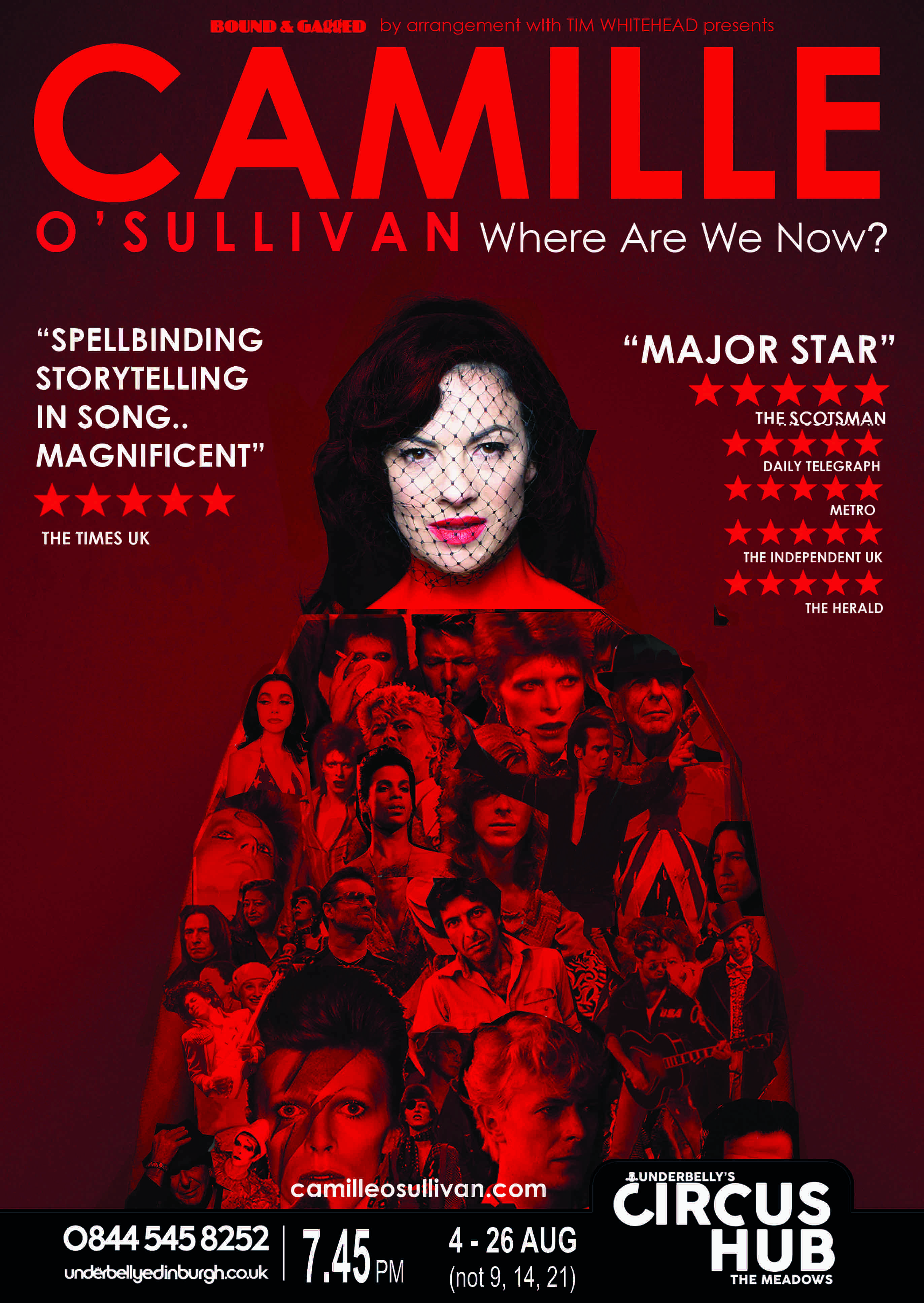 Edinburgh - Where are we Now?
It's been a busy few months for Camille. She has recently finished an Australian tour of Ancient Rain with Paul Kelly and Fesrgal Murray; the show has been nominated for a prestigious Helpmann Award. She is currentkly rehearsing for two new shows, a theatre production that we will have more news of very soon and her brand new Edinburgh Festival show - Where Are We Now?
'The Queen of the Fringe' (BBC) presents a brand new show in which she looks at some of the most recent material by the artists most beloved to her. Having spent much of her career celebrating the work of amazing performers such as David Bowie and Leonard Cohen,both of whom the world lost in the last year, Camille turns her attention to their most recent recordings and concentrates on the beautiful, final offerings that they left behind. Asking the question where are we now in the world Camille weaves in songs by other performers who inspire her and which reflect the turbulant times we are living in but also celebrate the beauty of the age. Bringing her rare gift for stoytelling and song Where are we Now promises to be an unforgettable evening of beauty, darkness, light and love.
Where Are We Now will run from the 4th - 26th August at the Circus Hub on the Meadows in Edinburgh. More info and ticket links are at the TOUR section of the website.
Posted 12 July, 2017