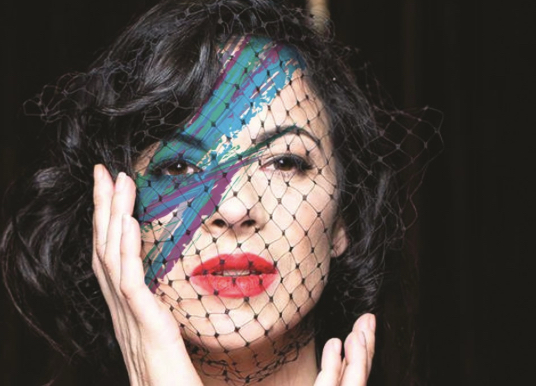 Lady Stardust, Bowie night
Join Camille O' Sullivan and friends for one night only as some of the UK's finest singers and musicians come together to celebrate the music of the iconic David Bowie. Camille will be joined by a stellar line up featuring Duke Special, Eliza Carthy, Kathryn Williams, Chris Green, Paul Noonan, Cathal Couglan along with Game of Thrones and Peaky Blinders star Aidan Gillen in what will be an unforgettable evening.
One of the most celebrated musicians of all time, Bowie defined music throughout his career and brought us hits such as Life On Mars, Space Oddity, Changes, Oh! You Pretty Things, Starman, Heroes and Rebel Rebel. On 23 September 2018, True North Music Festival will honour one of the most Illustrious songwriters in history with a special one-off performance.
Lady Stardust will be curated by Camille O' Sullivan, a singer/actress who enjoys a formidable international reputation for her interpretations of the songs of Nick Cave, Tom Waits, Radiohead and more.  The award-winning singer - one of the original cast members of the Olivier Award-winning La Soiree - has stunned audiences around the world with her sell-out performances including Sydney Opera House, London's Royal Festival Hall, The Roundhouse and a show-stealing appearance on Later with Jools Holland BBC.
True North's legendary celebration night has been described as "a jewel of a festival show" and always leaves audiences breathless, having in previous years paid homage to the work of Kate Bush, Neil Young and Fleetwood Mac. Now a highly anticipated staple of the True North programme, this year 'Lady Stardust' will provide a unique opportunity to celebrate one of the most illustrious songwriters in history, with Bowie's work reimagined, reinterpreted and celebrated by the cream of UK talent. 
Book now to hear the hits of David Bowie performed with passion and expertise in what is sure to be a musical highlight of the year.
To buy tickets please go to the TOUR section of the site for links.
Posted 18 September, 2018