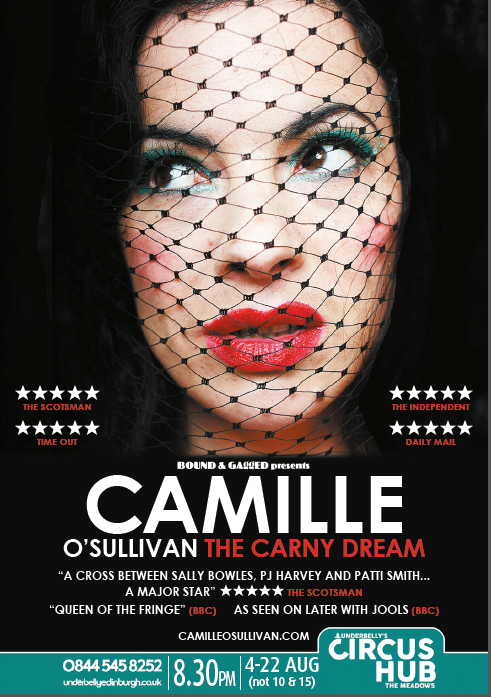 THE CARNY DREAM BEGINS...
It's that time of the year and Camille is back in Edinburgh premiering her new show 'The Carny Dream', expect beauty, dreams, magic, mayhem and lots of new music. The show opens on the 4th August and runs until the 22nd, 8.30pm at the Circus Hub on the Meadows. 
Camille promises to take her audience on an exhilarating carousel ride. With her voice ranging from emotive rock to vulnerable whisper, Camille is fierce, playful and totally mesmerizing, transforming each song she interprets into a gripping theatrical experience. In this new show she has been inspired by the  strange magical dark and light world of Circus and dreams, asking herself  where are you now and what did you dream?
Come and join the 'Queen of the Fringe' (BBC) for a night to remember - For full details and ticket links please go to the TOUR section of the site.
Posted 3 August, 2016