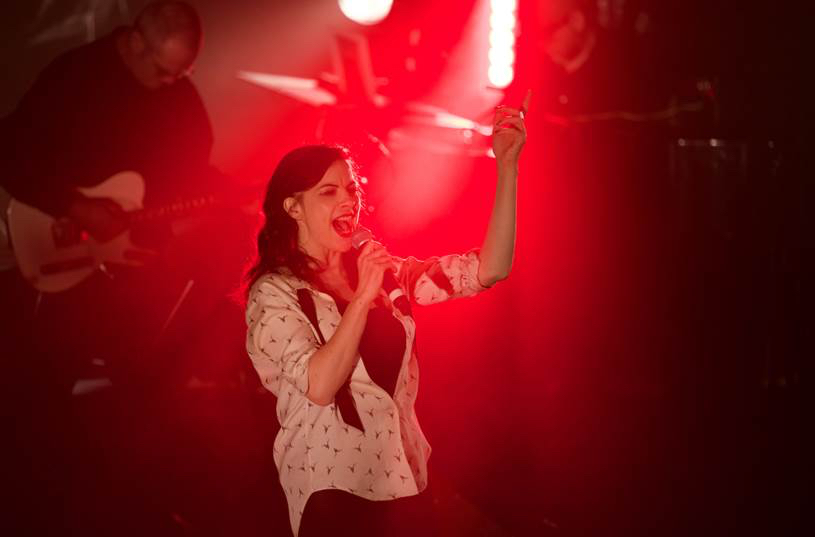 Woyzeck and Jarmusch at The Barbican.
This September Camille will perform in two different shows at The Barbican in London: 
Woyzeck in Winter. 13th - 16th September
Büchner's dramatic masterpiece Woyzeck is interwoven with songs from Schubert's Winterreise to form a highly distinctive music theatre production, the central roles played by mesmerising Irish performers Patrick O'Kane and Camille O'Sullivan.
A poor soldier earns extra money for his family through menial jobs and participation in bizarre medical experiments. Brutalised by society and consumed with jealousy, he is driven to the far side of alienation and despair – and finally to a desperate, violent act.
Jim Jarmusch Revisited. 20th and 21st September
Explore the sonic world of Jim Jarmusch as Mulatu Astatke, Camille O'Sullivan and more revisit musical highlights from the director's poetic and compelling cinematic oeuvre.
Music is the blood running through the veins of every Jim Jarmusch film. Think of John Lurie's No Wave sax in Permanent Vacation crying out like the siren of a cop car; Tom Waits's broken down, whiskey-soaked experimentalism propelling the limping jailbreak in Down by Law; or the dreamy desert haze of Neil Young's soundtrack for the psychedelic Western, Dead Man.
More info and ticket links are at the TOUR section of the site.
Posted 14 August, 2017